Training Healthcare Professionals in Adolescent Health - Innovations and Updates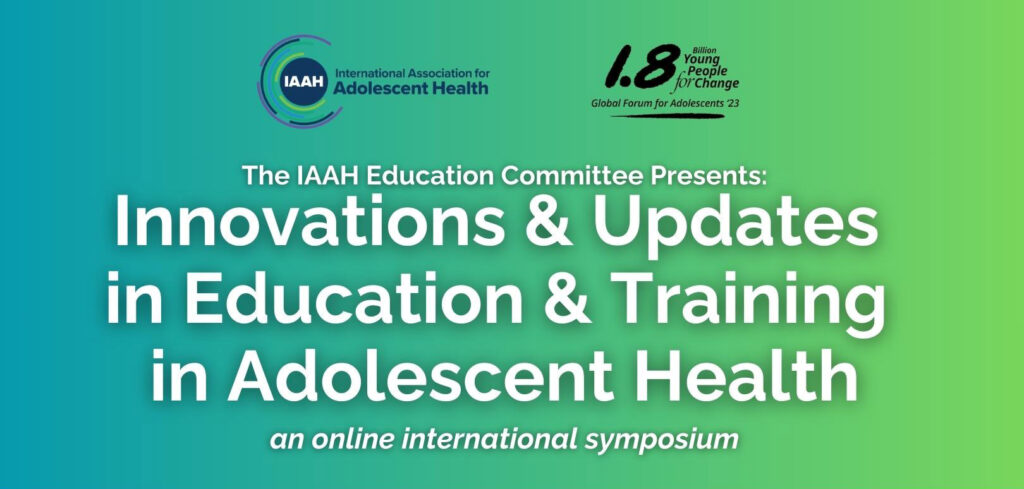 Appreciating a global need for adolescent health-focused training and education of healthcare professionals, the IAAH Education Committee created the symposium, "Innovations and Updates in Education and Training in Adolescent Health." The online, 4-session symposium was developed to offer creative ways of training professionals in adolescent healthcare based on experiences and expertise from around the world.
"We created this symposium because we know those working as adolescent health professionals around the world are sometimes a very small team, and that can feel a little isolating," explains Risa Turetsky, NP, MPH, IAAH North America Regional Vice President, and Chair of the IAAH Education Committee. "We wanted to create a space where we can learn from each other about overcoming challenges and provide creative and easily accessible ways to educate healthcare professionals who are involved in caring for adolescents and young people."
The symposium did just that. The first two sessions were held on September 18th, 2023, and had over 600 people registered from 36 different countries. Presentations ranged from assessments of the educational gaps in adolescent health training for policy advocacy to involvement of teen leaders in professional education to a board game that encouraged appreciation for adolescent health topics. The timing of the symposium sessions was carefully planned to allow access to individuals from across multiple time zones. In addition, the recordings for all 4-sessions will be available via IAAH's YouTube channel.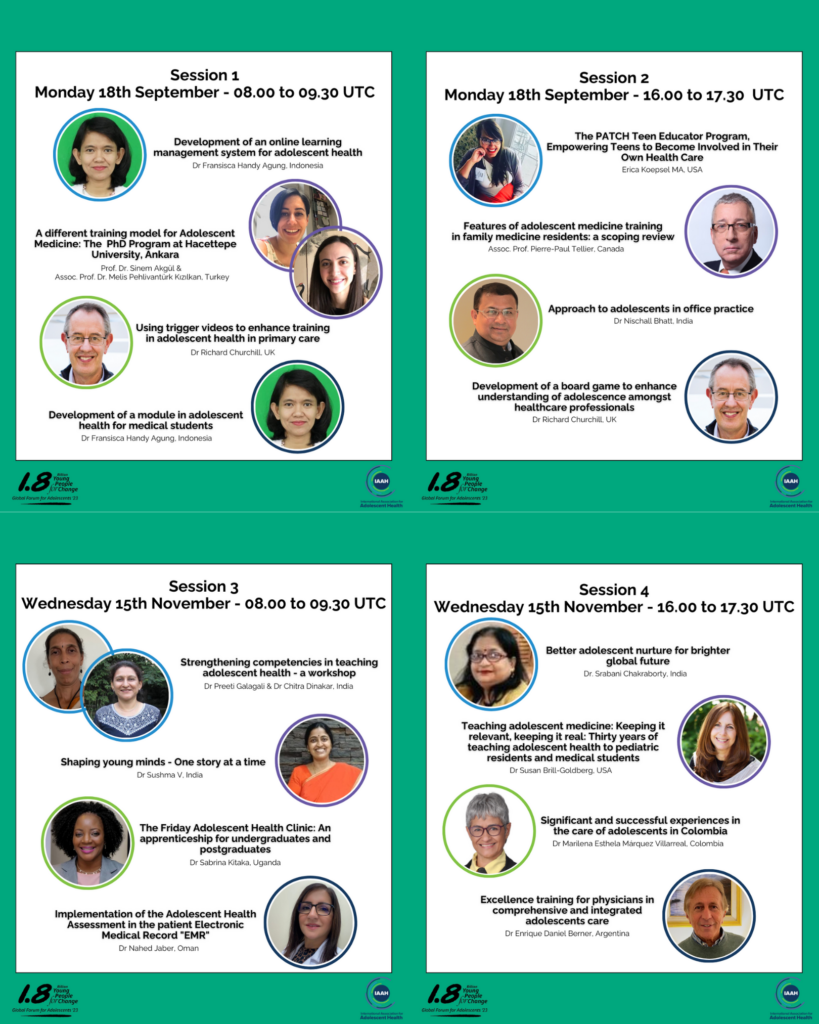 Knowing that access is often one of the largest challenges healthcare professionals face when trying to obtain education and training, IAAH released a policy statement, Education and Training of Healthcare Providers, advocating for all healthcare professionals globally to receive sufficient training in adolescent health to achieve competency standards.However, this lofty goal requires overcoming a range of challenges, from countries only having one adolescent health specialist (if any), to convincing policy makers and training institutions to include adolescent health in already full curricula. Not to mention that adolescent health is unique and requires a certain appreciation of the nuances of this life stage.
The turnout for the first two sessions has Turetsky and team excited. "Seeing the number of people who showed up for the first two sessions really validates that there is interest in learning new strategies for training and educating others interested in adolescent health. We are eager to see the turnout for sessions 3 and 4 and look forward to considering what other symposiums IAAH might be able to offer in the future."
If you would like to participate in the "Innovations and Updates in Education and Training in Adolescent Health" symposium, sessions 3 and 4 will be held on 15 November 2023 at 0800h UTC and 1600h UTC. They are open for registration at these links: Session 3 and Session 4.
The symposium is organized by IAAH Education Committee members Richard Churchill, MD (UK), Fransisca Handy, MD (Indonesia), and IAAH EPN member, Melis Pehlivanturk, MD (Turkey).