International Adolescent Health Week - Achieving a Successful Transition
The seeds for 'Teen Health Week' were planted in 2015 with a group of Philadelphia, PA (USA) area high school students serving as youth advisors for Real Talk with Dr. Offutt (a digital health resource for teens). Dr. Laura Offutt, the creator of the resource, asked if there would be interest in starting a Teen Health Week for youth aged 13-19 years, where the emphasis was on fun and celebration of young people and their health. With an overwhelmingly positive response, this small youth advisory group – with guidance from Offutt – successfully launched the first ever Pennsylvania Teen Health Week in 2016, including securing a proclamation from Pennsylvania's Governor.
The successful 2016 launch caught the attention of – and created excitement among – many of Offutt's colleagues in the Society for Adolescent Health and Medicine (SAHM) and the International Association for Adolescent Health (IAAH). Together, over time, they worked to bring Teen Health Week to a global stage, and by 2018, there were nearly 200 participants and organizations from across more than 30 countries organizing adolescent health awareness activities during this week.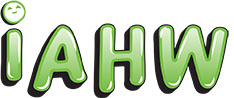 The original 'Teen Health Week' has steadily expanded to include adolescents aged 10-24 and, reflecting its global presence, is now known as International Adolescent Health Week (IAHW). This annual health campaign is recognized for its participatory events aimed at inspiring adolescents, the professionals who serve them, and their communities to advocate for a successful transition into adulthood.
Whilst adolescent health experts from SAHM and IAAH have assisted with the planning, Offutt noted that from the very beginning, young people have been deeply involved with IAHW leadership and engagement activities including planning advocacy events, designing the IAHW logo, selecting annual themes, representing local leadership, and more.
In 2019, Offutt launched the IAHW Youth Ambassador Program, heavily based on her experience coordinating and mentoring young people in advisory groups for various non-profit organizations. This program, which runs concurrently with IAHW, encourages young people from across the world to apply to represent their countries by designing and implementing an action, initiative, or event in their region during IAHW, while also shaping the evolution of IAHW at a global level. They are tasked with providing input into educational and promotional materials, raising health issues that concern them and their peers, and suggesting meaningful ways IAHW can continue to highlight the importance of adolescent health. Offutt has met monthly with these Youth Ambassadors, mentored and encouraged them, and connected them with local adolescent health leaders in their countries/regions.
2022 saw another change for IAHW as it moved from being a stand-alone entity to becoming a programme within IAAH. Susan Sawyer, who was then president of IAAH, initiated this transition with Offutt, shared her excitement in brokering this collaboration. "Given the alignment of values, including the global participation of young people, the opportunity for IAAH to host IAHW felt like a no-brainer." Nicola Gray, also instrumental in developing this partnership, noted the success and importance of the Youth Ambassadors. "This program has been a great example of meaningful youth engagement. It prioritizes and enhances the role of youth in the decision-making process, and 'walks the talk'," said Gray. This strong program template will serve as the basis for an expanded IAAH Youth Ambassador Program. "Expanding this program beyond IAHW will offer additional opportunities for meaningful youth engagement and ensure that youth voices will be at the heart of our Association's work," said IAAH president, Jon Klein. "We are grateful that Dr. Offutt brought IAHW and the IAHW Youth Ambassadors programme to IAAH. As the founder and director of IAHW since 2016, she has brought a wealth of knowledge and know-how to IAAH to achieve a successful transition."
Offutt has often been quoted as saying, "This passion project has taken over my life, in the most glorious way!"  Her work in developing, implementing, and promoting IAHW had become a full-time volunteer activity, largely without funding or staff. As she turns over program leadership to IAHW's new director, Dr. Ngozi Oketah from Ireland, Offutt is the first person to note that IAHW would never have been possible without the input and enthusiasm from the young people on her first advisory panel, or the community of incredible adolescent health professionals all over the world. An internist by training, with a career trajectory that has included experiences in academic medical practice, the pharmaceutical industry, medical consulting, and digital health literacy, it is only in the past decade that Offutt's career shifted to a focus on adolescents and their health. Offutt does not consider herself an adolescent health expert, but rather an advocate and ally for youth. "I am so grateful to the many adolescent medicine experts, established and emerging, who have welcomed me into their world and who have shared my excitement about IAHW." Oketah has paid tribute to Offutt as she steps into her new role: "I am delighted to be starting my journey as the new Director of this unique programme. Laura is a tough act to follow – her dedication to meaningful youth engagement has ensured the success of International Adolescent Health Week. I feel inspired and ready to continue this vital work."
Welcome, Ngozi Oketah
IAHW Director
Dr. Ngozi Oketah is an adolescent Paediatrician and has been a member of the Society for Adolescent Health and Medicine (SAHM) International Adolescent Health Week (IAHW) special interest group for the last 4 years, which she co-led from 2019-2021.
Oketah completed her paediatric residency training with the Royal College of Physicians in Ireland (RCPI) and was a fellow at the University College London Hospital Adolescent Department in London prior to taking up a consultant post the Royal Belfast Hospital for Sick Children in Belfast, Northern Ireland where she chaired the adolescent working group. She currently works as Consultant in Paediatrics and Adolescent Medicine at Children's Health Ireland, Crumlin & Connolly Hospitals in Dublin. She has a Masters in Public Health from the University of Brighton, UK.
Oketah is a Fellow of the Faculty of Paediatrics of RCPI, and of the Royal College of Paediatrics and Child Health in the United Kingdom (RCPCH). She is a member of the International Association for Adolescent Health (IAAH), a member of the steering committee of the Young People's Health special interest group (YPHSIG) of RCPCH, and serves on the SAHM mental health committee.
Her clinical interests include medical management of young people with complex health needs, chronic pain and fatigue, and early detection of mental health problems including eating disorders. Oketah is a passionate advocate for adolescents and has co-published articles in the Journal of Adolescent Health advocating for inclusion of young people's voices in promoting their health and well-being via IAHW activities. She is also passionate about improving mental health support and equity of health care for adolescents globally.