International Adolescent Health Week (IAHW)

International Adolescent Health Week, celebrated annually, is a grass-roots initiative for young people, their health care providers, their teachers, their parents, their advocates and their communities to come together to celebrate young people, with an ultimate goal of working towards improving the health and well-being of the over 1 billion adolescents across the globe today.
​International Adolescent Health Week was founded by IAAH member, Laura Offutt, MD, FACP. Started as Teen Health Week in the US in 2016, IAHW grew out of the efforts of numerous adolescents and adults, schools and organizations, working together in their communities across the globe into the international observance it is today.  International Adolescent Health Week is now an official event hosted/administered by the International Association for Adolescent Health and the work is led by members of the International Association of Adolescent Health and in collaboration with the Society of Adolescent Health and Medicine (SAHM).
The Mission of International Adolescent Health Week is to inspire adolescents and their communities to advocate for a successful transition into adulthood.​
​​Small actions by many people working together create great change.
2024 International Adolescent Health Week
Theme TBD
October 2024
"As a student in Health Promotion and Prevention, being a Youth Ambassador for International Adolescent Health Week (IAHW) is a real opportunity on many levels. Learning from students from all over the world through regular exchanges of knowledge and experiences is a great richness. Involvement in this cause allows me to use and develop my skills to participate in promoting the health of French youth. This project under the benevolent supervision of Dr. Offutt is a force for new encounters, reflections and cultural sharing, which are essential assets to face the Public Health challenges of today and tomorrow." – Chloé Vérité
"Being an IAHW ambassador allowed me to imagine my future career as a medical practitioner in another perspective. Treating the patients is not enough to improve the life quality of the society, rather taking part in different society activities and encouraging healthy practices can bring a big change to the lives of many people." – Axel Shimwa
"My experience as a Y.A is something I am very proud of. Having been Chronically ill for the last eight years, I feel I haven't much to show for my adolescent years but having the opportunity to help others especially those with Chronic 'Invisible Illness' have their voices heard all over the world, is important to me. Realising the compassion that young people as strangers have for each other has encouraged me to invest time in my peers and unit with others to speak for the future. I have also made friends who want to stay connected once the season ends." – Erinna Pilbeam
IAHW Founder – Dr. Laura Offutt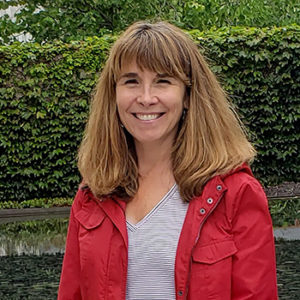 Founder and Director, 2016-2023
IAHW Director – Dr. Ngozi Otekah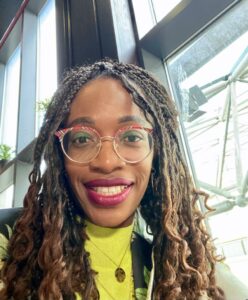 Director, 2023-
IAHW Official Color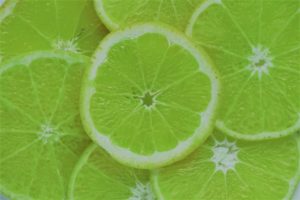 Lime green, the official color of International Adolescent health Week, represents the high energy and passion of adolescents, attributes which are highly admired, and also represent health, happiness, freshness, and vitality.
IAHW Resources
2023 Youth Ambassadors
IAHW Resources, Social Media, Logos
Recursos de IAHW, Redes Sociales, Logotipos
Join the IAHW Movement
Being a part of International Adolescent Health Week is easy!   Here are a few ideas to get you started.  Please visit our Resources Page for toolkits, logo files, and for even more ideas:
Wear lime green or share lime green giveaways and prizes all week long.
Share educational social media posts about adolescent health issues using #IAHW2022.
Write a letter to the editor about a health issue relevant to adolescents in your community.
Make an appointment with local government to advocate for policy that benefits youth.
Schools can have a speaker or assembly that week to learn about a health issue.
Obtain a resolution or proclamation from local government commemorating IAHW.
Youth groups can plan events to celebrate adolescent health and well-being.
Local businesses can offer discounts to adolescents during IAHW.
Community buildings and bridges can be illuminated lime green all week.